We are thrilled to introduce our new young adult review writer: Thaddeus a Local Park City 4th grader.
Below are his wonderful critiques and praises of 4 new releases for that age group!
ICE WHALE by Jean Craighead George
A compelling and thought-provoking read.  Ice Whale is a sad tale of an Arctic boy trying to save a whale from commercial whalers in order to end a curse.  Toozak lives in the snow-covered Arctic and watches a whale named Siku be born, which brings Toozak good spirits.  But Toozak accidentally tells whale hunters where the whales are, which brings evil spirits.  Toozak must go on a quest to protect Siku, and himself.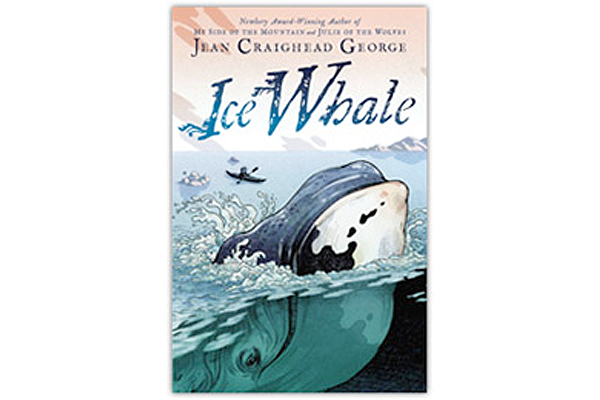 GLASS SENTENCE by S E Grove
A stroke of pure genius.  Glass Sentence is an exciting tale about being thrown into different times periods.  Sophia, a young girl living shortly after the American Revolution, has an uncle who is a master mapmaker, a skill that is part magic, part reality.  When her uncle gets kidnapped, Sophia goes on a quest to save him, which brings her to different times and places.  For readers who like Fablehaven, Harry Potter, and Percy Jackson.
ABSOLUTELY ALMOST by Lisa Graff
You will love this book.  Albie, a fifth grader, is sad because Calista, his favorite nanny, was fired, everyone says he is dumb, and he is being bullied.  In a new school with no friends, he knows nothing.  Absolutely Almost is the story of Albie turning things around, in a compelling story of a crazy life that includes crazy nannies and famous friends.  A book like never before.
DREAMWOOD by Heather Mackey
Dreamwood is a brilliant mix of Harry Potter and Hatchet.  A gorgeous tale of ghosts, pioneers, and friendship. I loved Dreamwood.